Use timber and paper wisely
Unfortunately, again and again, illegally cut rainforest timber is being sold on the international market. This includes wood from Malaysia and Indonesia, the home of the orangutans. But every consumer can make a contribution to saving the rainforests by being conscientious when buying timber products, including paper.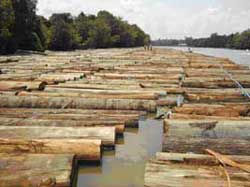 When buying new furniture or plywood, for instance, try to make sure it is made from local timber or carries the FSC certificate.
In particular, garden furniture is often made from tropical timber of unknown origin.
Try to use your existing furniture for as long as possible. If you need to buy new furniture, try to buy high-quality goods that will last.
Many rainforest trees are processed into paper, so when buying paper, pay attention to how it was is produced. Recycled paper, in most cases, is the most sensible choice. Whether for school, home or office, there are good and bad choices. A good guide is Blue Angel labeling, which identifies paper that is fully recycled, and not bleached with chlorine.
Alternatively one can use paper carrying the FSC certificate.
In general, of course, good practice is economical and frugal use of paper.
What is FSC certification? The Forest Stewardship Council certificate identifies timber sourced from sustainable forestry. Despite the fact that there are still some 'black sheep' amongst the participating forestry companies, the FSC Certificate is currently the best guide for timber sourced in developing countries in the tropics.
More and more rainforest is being slashed to set up oil palm plantations. Palm oil is used in many applications; in foods, detergents, cosmetics, etc. Since end of 2014, palm oil and palm kernel oil have to be specified on the list of ingredients in food products. But for detergents and cosmetics it is almost impossible for the consumer to avoid buying products that contain palm oil. For years attempts have been made to set up a certification scheme for sustainably produced palm oil, but unfortunately so far without success.
To compound the problem, through governmental support of renewable energies in Germany, another bulk purchaser of palm oil has been created. The energy sector has quickly recognized the advantages of palm oil and some energy providers advertise "Green energy" made from palm oil. This is justified on the grounds of palm trees being a renewable and sustainable resource. But unfortunately, German legislation, when setting up laws for renewable energies, overlooked the fact that plantation land is often deforested land and so carbon emissions resulting from deforestation have been ignored.
Large parts of Southeast Asian rainforest stand on peat swamps which store enormous quantities of greenhouse gasses. Only a functioning rainforest can protect these peat swamps and keep the greenhouse gases locked in the ground. When the rainforest vanishes, the peat swamps dry out and start to release their carbon into the atmosphere. And, of course, if the peat catches fire, the carbon is released even faster. This is often demonstrated during the dry season when airports in the region are sometimes closed due to low visibility caused by smoke originating from burning peat swamps.
As a consumer one should be informed; does your energy provider sell you energy produced from palm oil, and – if so – can you change providers?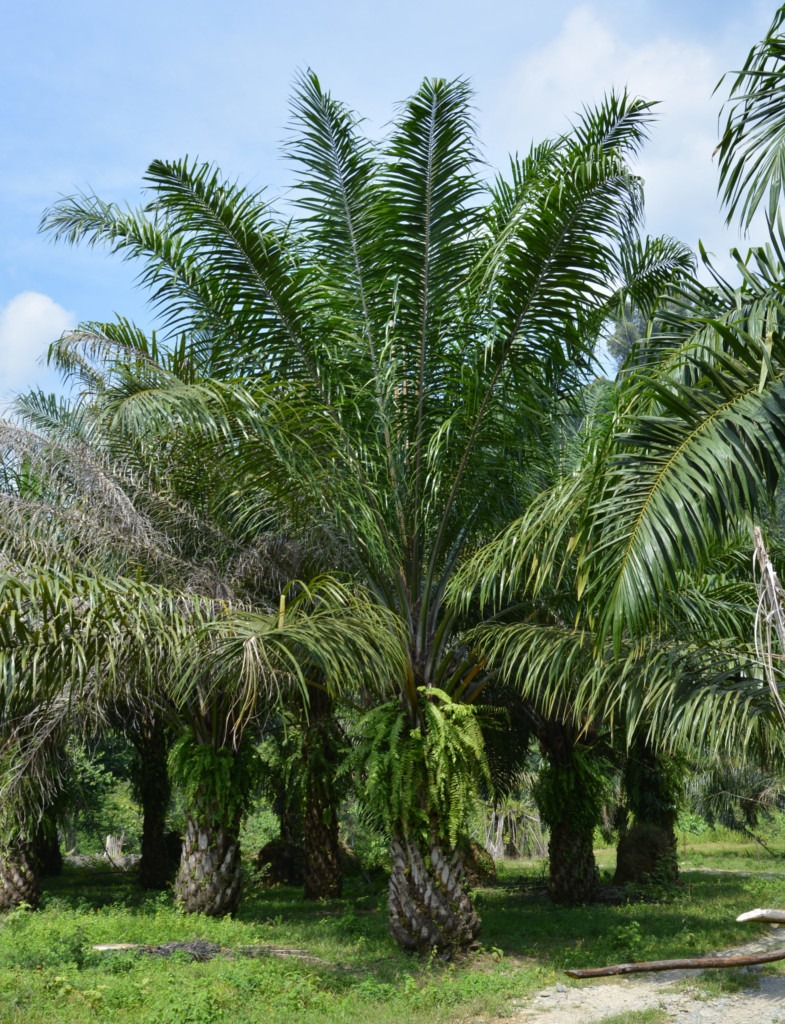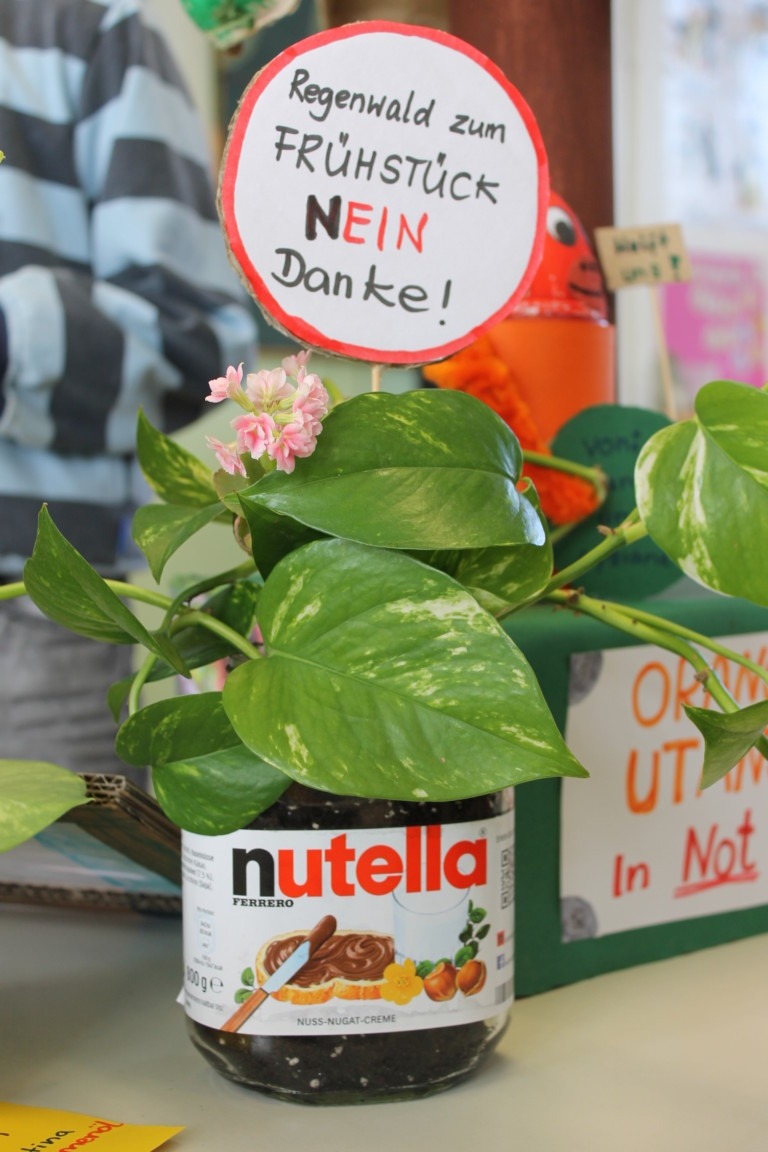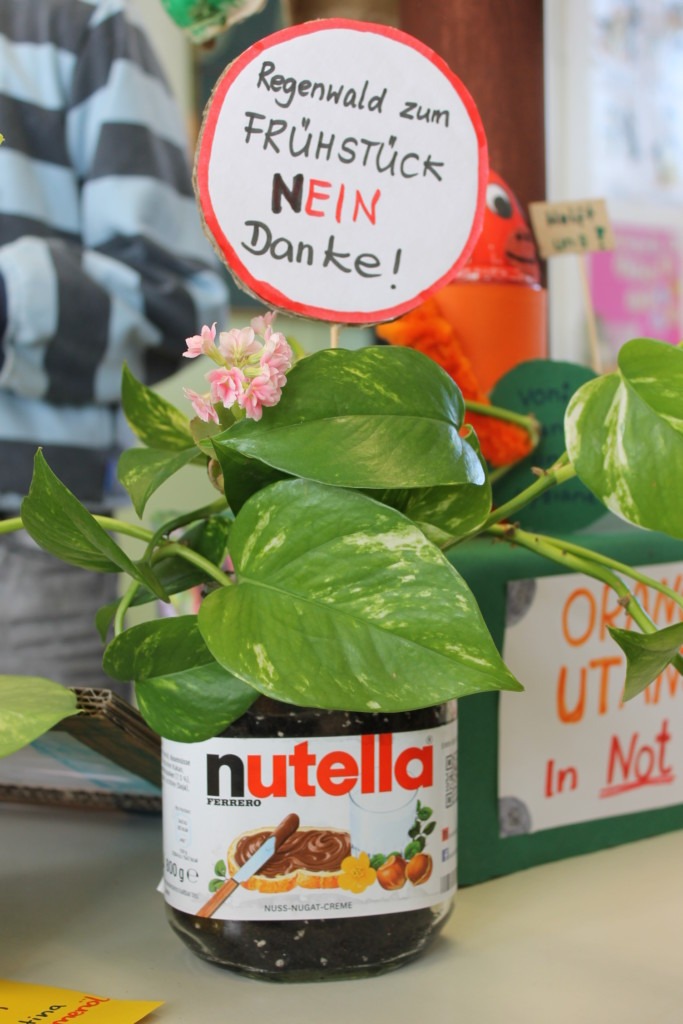 Create awareness of the plight of orangutans and their habitat. Make your friends aware of the problems. With petitions to those responsible you can show that orangutans are not forgotten. Many members of Orang-Utans in Not e.V. support the protest campaigns of Rainforest rescue. Doing so is free, easy, and quick. Just register here.
Or become active yourself. We are grateful for every helping hand we can get. You can support us by assisting at information booths, book bazaars or in school projects. Most of our activities right now are concentrated in the Leipzig area. But we are open to everybody, wherever they may be. If you want to support us, simply let us know ; together we will find the best way.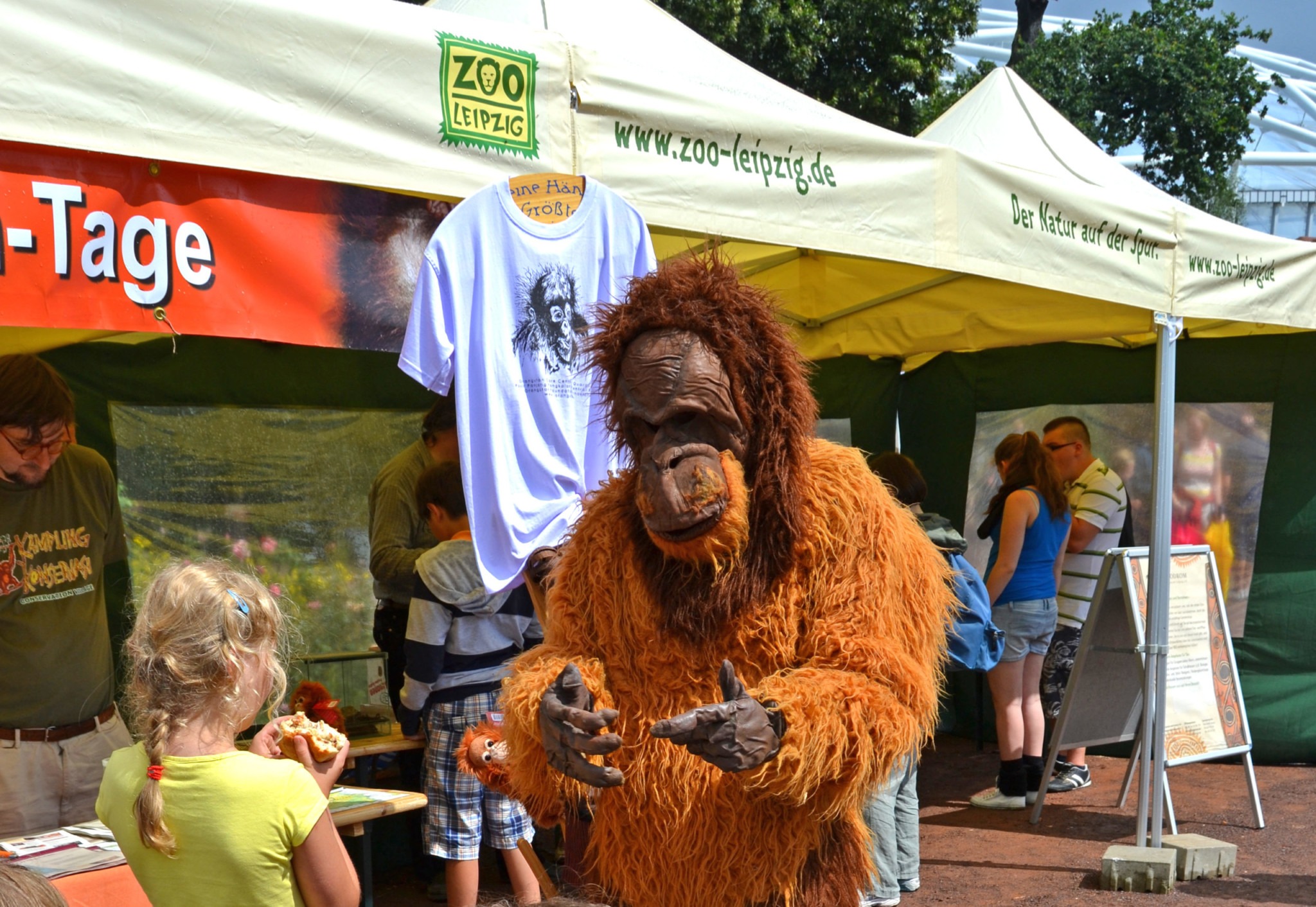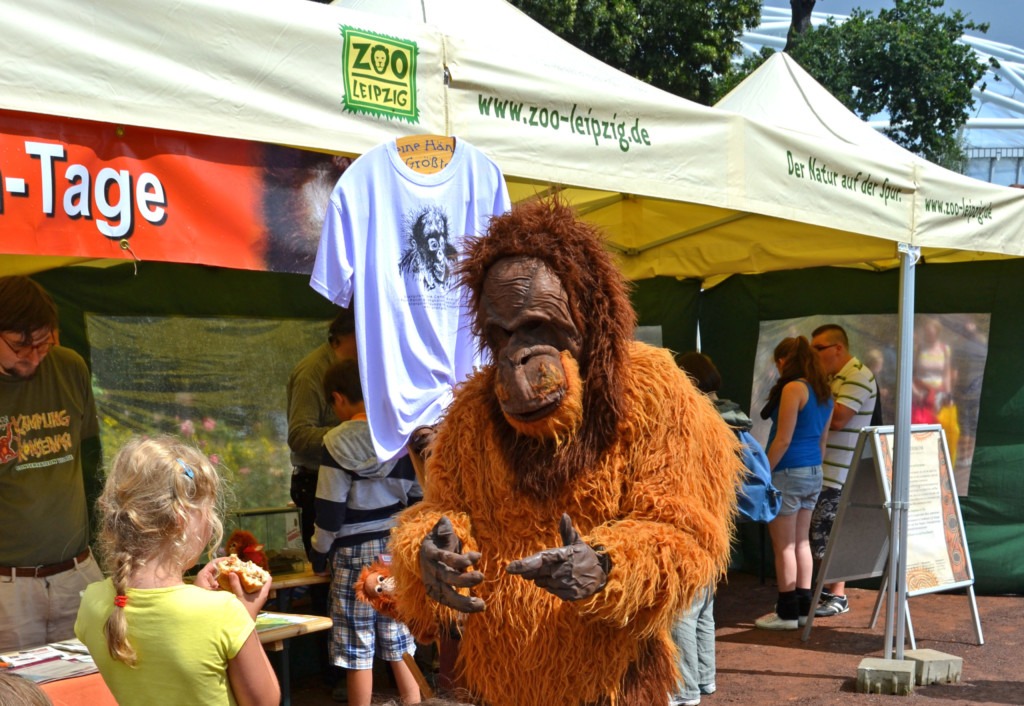 Being an NGO we depend on membership fees and donations. The money is used in a number of ways in Indonesia for the protection of the orangutans and their habitat.