Environmental education in Indonesia
To sensitize the Indonesian people for orangutan protection and rainforest preservation we work together with the Indonesian nonprofit organisation Yayorin. In Environmental Education Centers, adults and children learn more about these complex issues.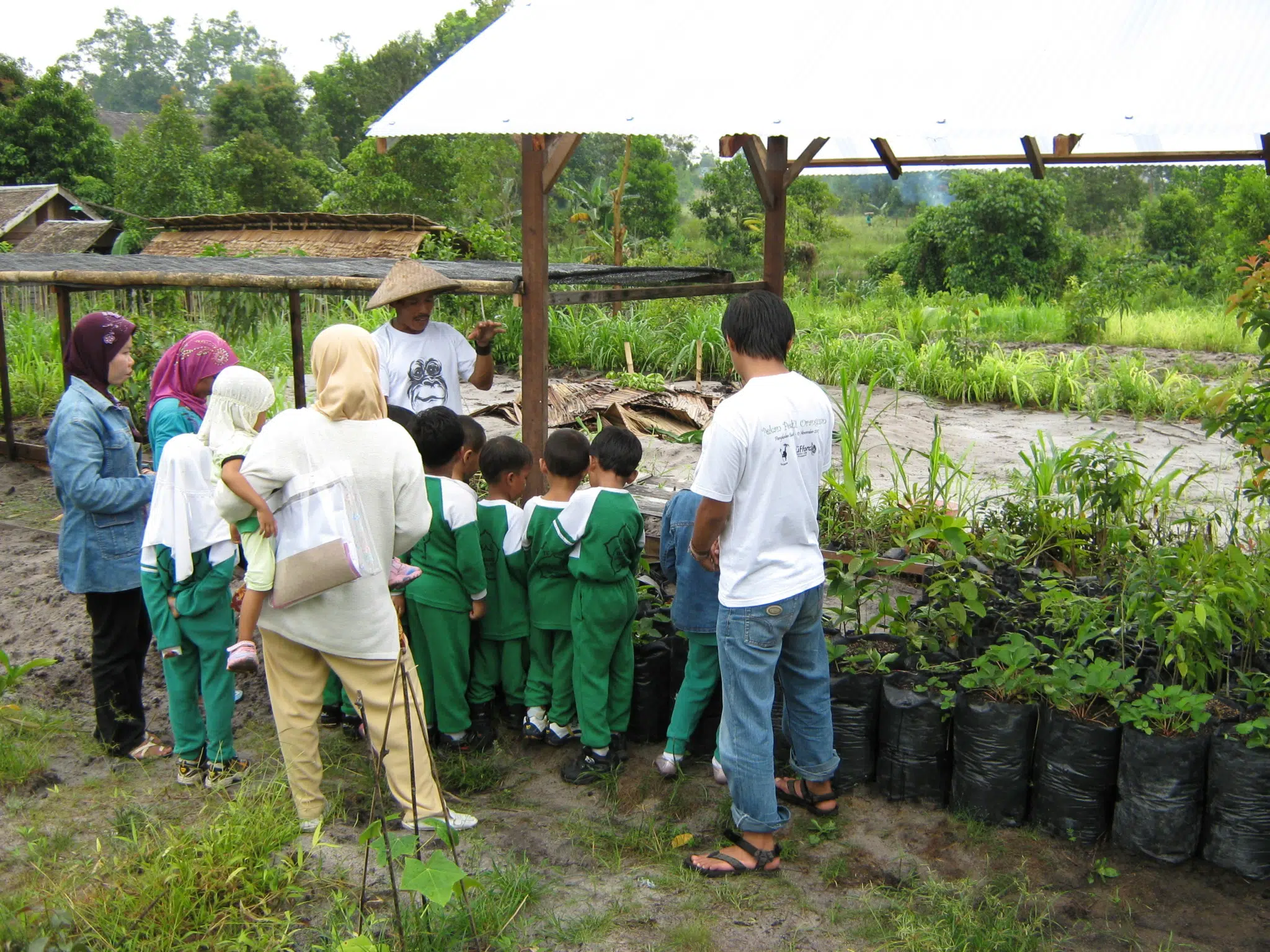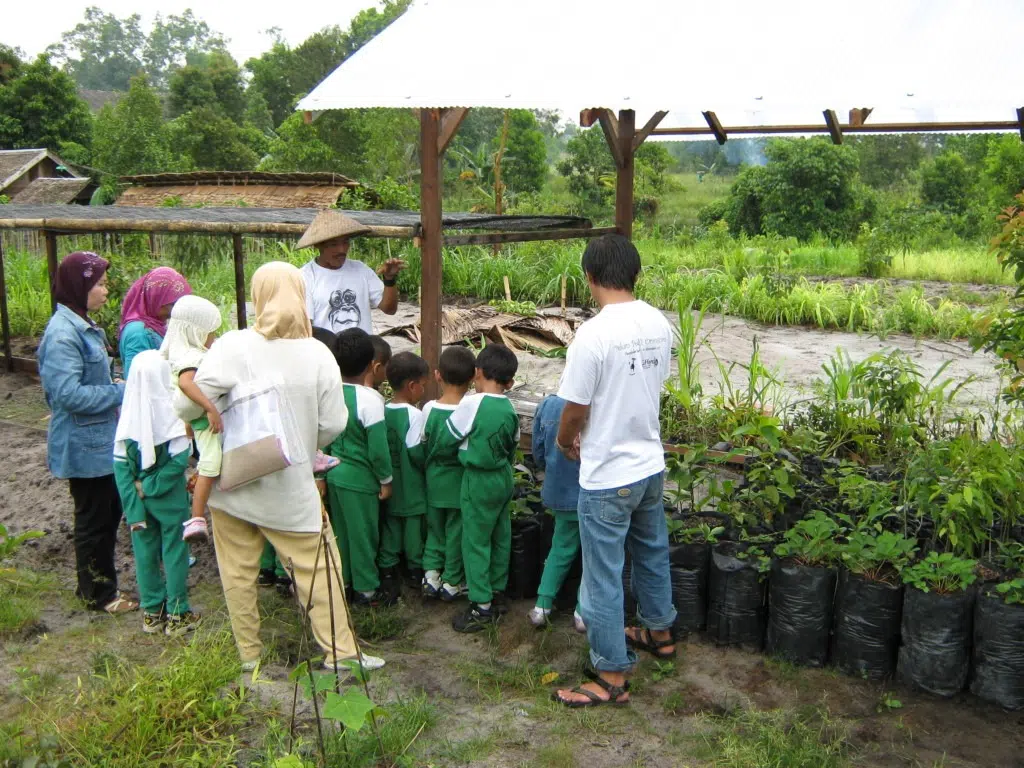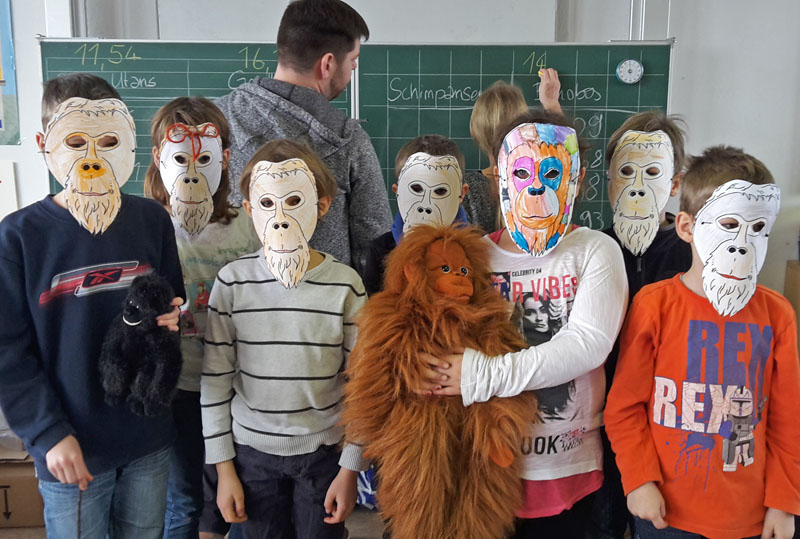 Environmental education in Germany
At information desks people learn about the threat of the orangutans and how we can save them. Educational projects familiarize children in schools and kindergardens with these topics in a playful way. In addition, we prepare teaching materials for download.